At Kingmaker Foods, Your Brand is Our Responsibility.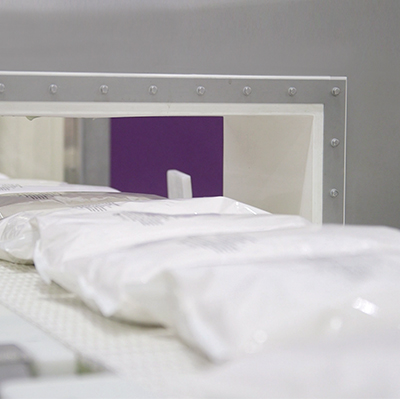 At Kingmaker Foods, we know that taste is everything. Our innovative approach combined with industry experience makes a relationship with us, one that breeds success.
Our food manufacturing capabilities, which include liquid and dry processing, allow us to meet virtually any requirements. Our state-of-the-art plant is at the heart of what we do at Kingmaker Foods. Cleanliness is of utmost importance in our facilities and we go above and beyond FDA regulations. Our facility is SQF Level 3 certified, the highest level of food safety and quality monitoring attainable, ensuring the safest and highest quality manufacturing available to you and your customers.
Quality starts with sourcing ingredients. The intensity of our flavors comes from the culinary expertise of our R&D staff and our culinary research chef. Having spent a lifetime dedicated to innovative tastes and dedicated cuisine, our R&D department continually creates unique products that keep Kingmaker Foods at the forefront of the food industry.
We provide scalable turnkey solutions for companies who want to produce and package a liquid or dry food product on a large scale. Our quality and flexibility matched with our distinct capabilities and experienced industry professionals make us one of the best dry and liquid food product plants in the industry.
A tried and true R&D and manufacturing organization, we have a wide range of capabilities in ingredient, product and packaging development. We help customers develop new, innovative products by providing technical support in:
Recipe development

Packaging design

Commercialization

Shelf-life, nutrition and labeling services

Food safety and regulatory compliance