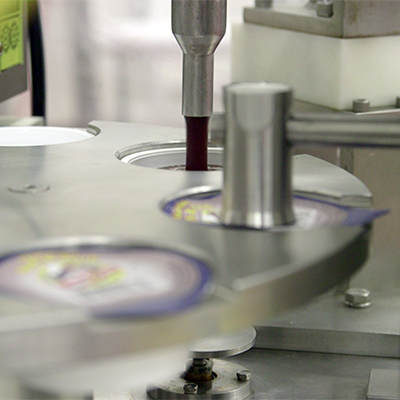 For food manufacturing services, Kingmaker Foods provides the manufacturing, quality assurance and packaging expertise while the customer retains all rights and ownership of the proprietary formula.
We are the premier provider of manufacturing and packaging services to some of the largest retailers and food service companies in the United States. 
The Kingmaker Foods SQF Level 3 certified facility surpasses the FDA requirements for food production and repackaging. This allows us to ensure food safety to all our customers in both dry and liquid production.  We offer hot and cold processing with or without preservatives to provide shelf-stable products.
Kingmaker Foods can repack or process your dry food products while following FDA guidelines for your assurance of food safety and quality.
Our state-of-the-art blenders assure proper blending of all materials including:
Breaders

Spice Blends

Rubs
Our turnkey solutions in liquid repack and processing include the following:
Oils

Pizza Sauces

Marinara Sauces

Dressings

Hot Wing Sauces

Condiments

Drink Mixes

Ready To Drink (RTD) Beverages

Syrups

Marinades
Benefits of working with Kingmaker Foods: